Critical Care Medical Billing and Revenue Cycle Management Services
Why Outsource Medical Billing and RCM for Your Critical Care Practice?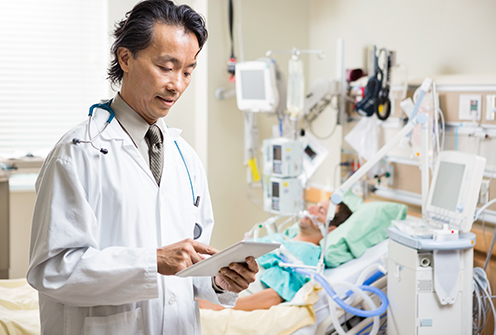 As a Critical Care physician, not only do you have to focus on providing top-of-the-line patient care to those who need it the most, but you also must dedicate time to cultivating a relationship with invested family members of your patients. On top of that, medical billing and general practice management can be time-consuming and complex, especially when dealing with a variety of critical conditions.
A medical billing and coding partner puts their billing expertise and dedication to accurate claims and reimbursements to work for your practice, letting you focus on what's critical: exceptional patient care.
Hiring and retaining staff for in-house billing can be costly in terms of time and monetary investment. By outsourcing all or some of your practice's revenue cycle processes to an experienced medical practice management company, you can spend more time with your patients while maximizing your revenue stream.
Why Precision Practice Management?
PPM's medical billers and coders are prepared to handle any challenge that a practice's billing and software may present. PPM has experience building practice's billing processes from the ground up and in streamlining existing billing processes.
Our medical billing services include:
We also offer IT services designed specifically for healthcare providers:
Contact PPM for questions, or request a quote.