Starting a Vein & Vascular Medical Practice
Precision's expert guidance will get your practice up and running at peak efficiency.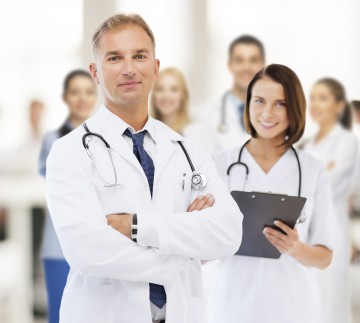 If you're a physician considering entering the vein practice market, you've found the perfect partner in starting a practice with Precision Vein & Vascular. The Precision team of experts has all the knowledge and know-how to help you with every aspect of setting up and running your vein practice.
From initial hardware and software selection and full ongoing support, to the right marketing strategy and materials to drive patient traffic into your practice, to clinical support, to revenue cycle management, to website development, to accounting and financial planning and more, Precision offers absolutely all the services you'd ever need.
Together with our expert guidance, you choose only the services necessary to get your new vein practice up and running at peak efficiency. Precision will help you dramatically shorten your learning curve and get you a return on your investment much more quickly than you could ever hope to do on your own. Before you know it, you'll be providing outstanding patient care in the vein industry, and your Precision partnership will help you become a leading provider in your marketplace.
You simply can't choose a better partner than Precision Vein & Vascular. Precision will help you avoid the costly pitfalls and mistakes that could cost you lost time and money, and we'll guide you on the quickest path to success and leadership in your marketplace. Let Precision help you put more quality and excellence into your practice!